A World-leading Developer of Hospital

& Pharmacy Automation Systems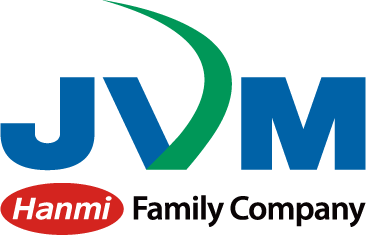 01

JVM is a pioneer and a living history of pharmacy automation industry in Korea.

Starting with the manual medicine packaging system, JVM has achieved full automation in pharmacy packaging and medication management around the world and is striving to step up as a global leader with consistent transformation for growth.

02

JVM is committed to practice global management by establishing strategic partnerships with world leaders.

Based on the company's unique business climate of openness and mutual growth, JVM has successfully built a global network with other leaders in pharmacy & hospital automation industry, rapidly dominating the global market to export to 33 countries around the world including U.S., Canada, Germany and The Netherlands.

03

We have unrivaled know-hows and technologies for tomorrow with as many as 500 intellectual property rights registrations and active filings of patent applications.

JVM has numerous intellectual property rights registered locally and globally by consistently transferring new ideas and technologies into patents to become a true global leader in the pharmacy & hospital automation industry with unparalleled next-generation technologies and source technologies for tomorrow.

04

JVM pursuits mutual prosperity with the spirit of sharing.

JVM has been actively contributing to societies in many parts of the world and pursuing mutual prosperity with partners to share with others in need, nourish a new hope together, and drive sustainable growth.

05

JVM constantly reaches out to the world for challenges and creates the future - ALWAYS WITH OUR CUSTOMERS.

We are leading the technologies of today and tomorrow to turn imagination into reality. With years of expertise and experiences built from leading a variety of pharmacy environments around the world, JVM is relentlessly striving for changes to become the most loved and trusted pharmacy & hospital automation brand.